Is there anything more irritating than opening your patio doors on a warm summer's day to let in a cool breeze and being swarmed by insects? Or opening a kitchen window in the middle of winter and inviting in every moth from your garden?
Perhaps your standard blinds aren't enough to keep them out, or you've tried a fly screen curtain for the back door but still your house is full of insects.
The simplest solution is this: fully cassetted insect screen roller blinds.
Specially designed 'Fly Screen' material held securely into side channels with zipped-edge technology. This stops the fabric from coming out of the side channels, even when there's a window open behind the blind. This leaves no room for insects to get in through the side of the fabric.
Our favourite insect screen material that we use as standard is from Decorquip. It's a neutral, modern grey colour with a small weave which will stop even the smallest bugs from getting in. It's also extremely lightweight and its very affordable.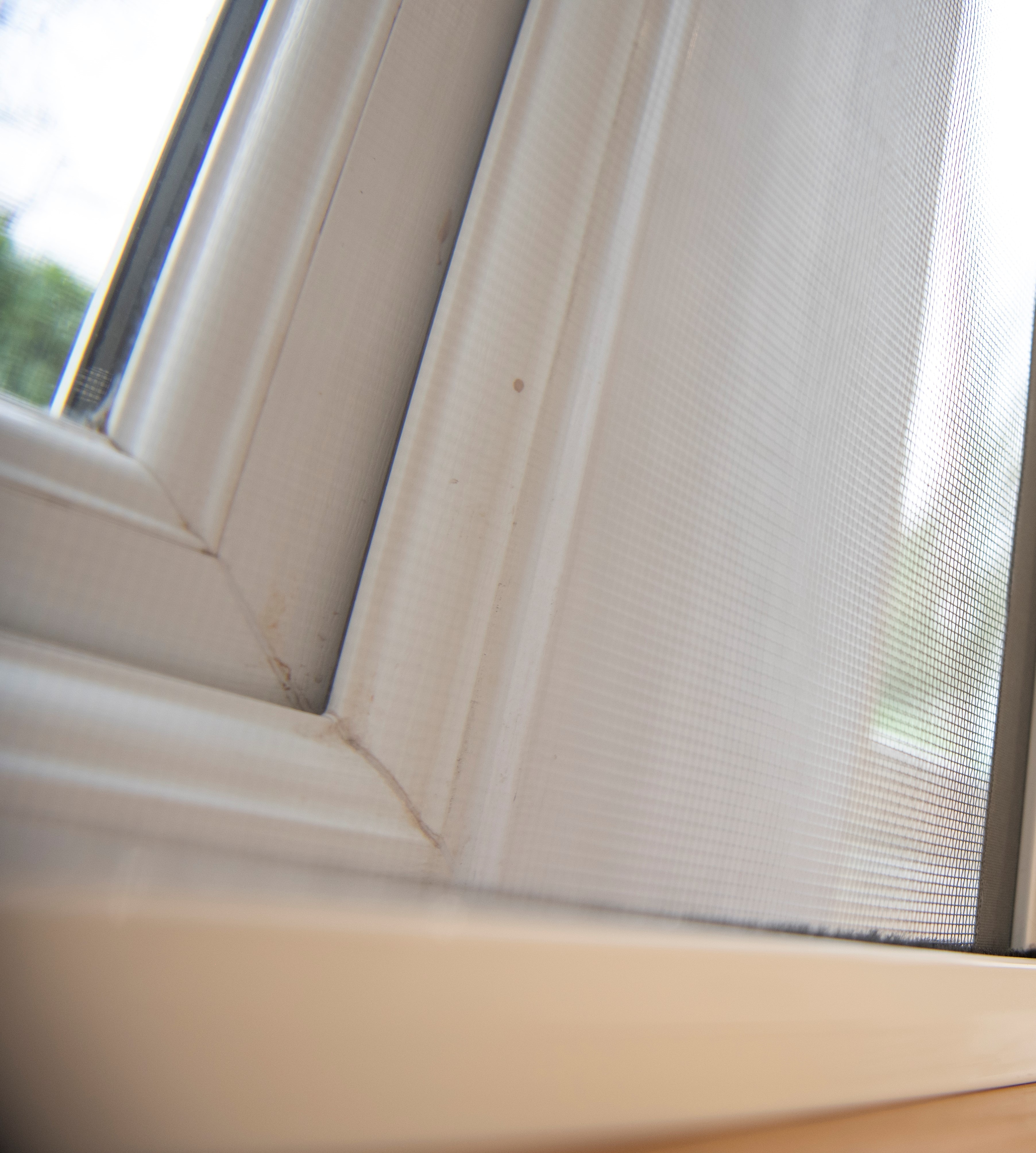 Our KuroLok system is perfect for this scenario. Not only does this system have zipped-edge side channels, but it can also be operated via chain, crank or motor. Even battery motors!
This system is by far the most effective solution for bug protection for your windows and doors.
For applications such as patio or french doors we would always recommend a motorised solution – especially if the door will be used fairly frequently. Opening the blinds via switch or remote will save you a lot of time and effort that using a chain or crank would take up. Plus it has a much sleeker appearance, and is child friendly where a chain blind isn't.
By the way, this fabric can also be used with our standard roller blinds such as Helios and Sirios if the cassetted blind isn't your style. Just be aware that insects can sneak in through the gaps down the side of the fabric without side channels. Read all about our other blind systems here.
To find out more get in touch with a member of our sales team at sales@umbrashading.co.uk. Or call us on 01972 562015.